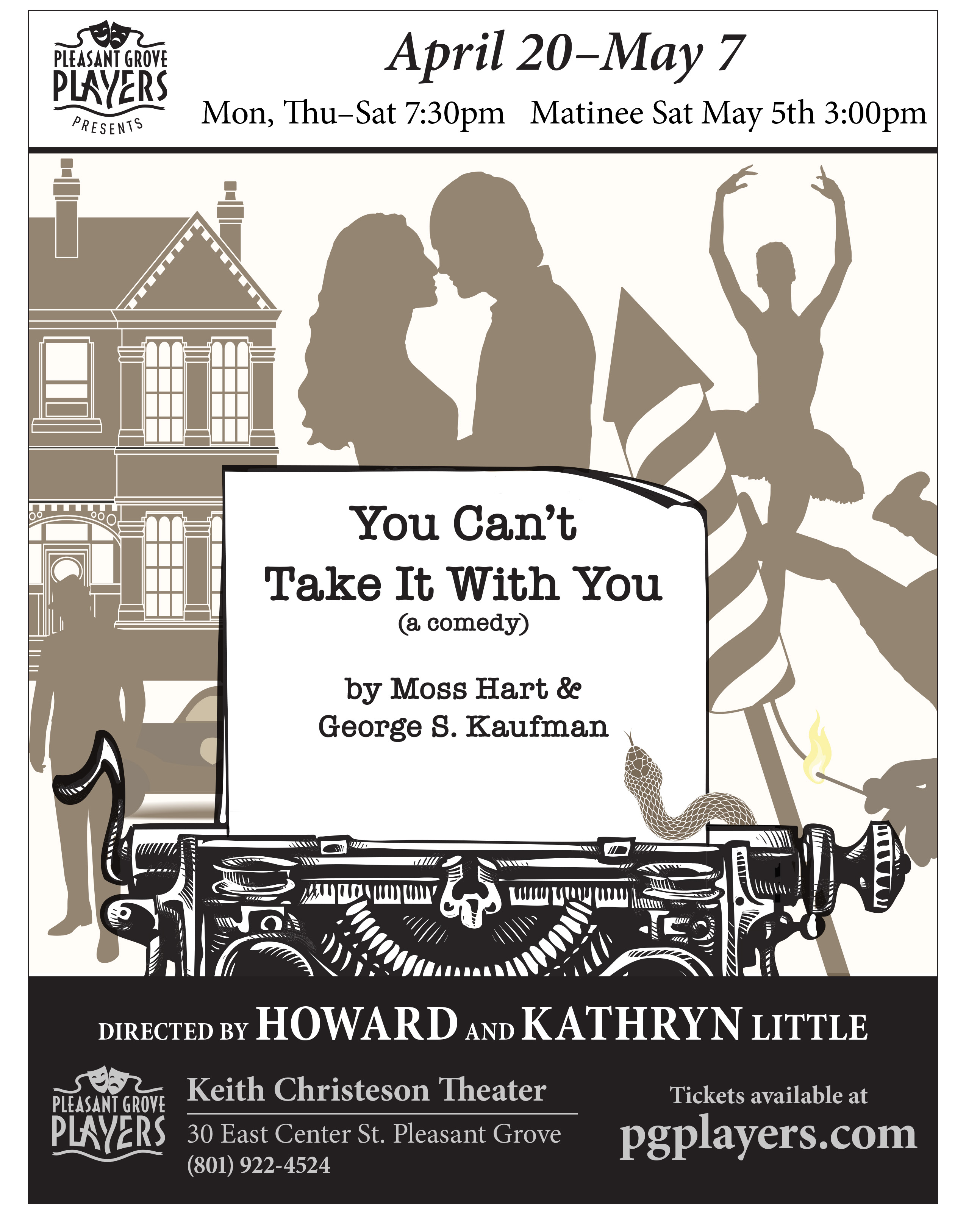 You Can't Take It With You
"You Can't Take It With You" is a madcap, idealistic comedy that reinforces the idea that you can only live life to the fullest by doing whatever makes you happy. At first the Sycamores seem mad, but it is not long before we realize that if they are mad, the rest of the world is madder. In contrast to these delightful people are the unhappy Kirbys. The plot shows how Tony, attractive young son of the Kirbys, falls in love with Alice Sycamore and brings his parents to dine at the Sycamore home on the wrong evening. Eventually, the two families find a way to accept each other, and that love conquers all.

Performances are April 20 - May 7 on Thursday, Friday, Saturday and Monday evenings at 7:30pm. There will also be a Saturday matinee on May 5 at 3:00pm.
Tickets are $12/Adults and $11/Students & Seniors (age 55 and older). Matinee is $1 less. What a great price for quality live theater!
Click on the Current Show button for more information.